Impact.
Hampstead was founded with a clear goal: grow clients' business and decrease their costs.
Well, sure. Everybody says that.
While the objective may be common (who doesn't want more revenue and less cost?) our method, our business model, our commitment is unique.
Recommendations with Outsized Impact.
When companies have a keen customer understanding, opportunity becomes clear: what to sell to whom, and how, and when.
Based on the new intelligence, we may recommend strategic and/or tactical changes to marketing, sales, and/or support activities all to better compel your customers to purchase—and purchase again.
Another cliché: we ensure you get the biggest bang for fewer bucks. Because we prioritize our recommendations based on projected benefit, our recommendations are typically more tune-up than tear down.
Often that benefit is in 5, or 10, or 20x of our fees.
Purpose.
In 2009, the US narrowly avoided another depression. Many companies went through massive layoffs. Some tried and failed to avoid bankruptcy. Even stable companies were holding their breath for whatever might be coming next.
Hampstead was founded that year.
Our value then is the same as it is today: guide companies to do more with less.
Even in the best of times, that is a necessary objective because it addresses universal needs: the C-suite meets revenue goals, employees focus on their highest and best use, technology gaps are filled, and customers are engaged and profitable.
We walk our talk: we won't sell our clients a one-size-fits-some solution because it's cost-efficient for us.
We do adapt our proprietary service to effectively move our clients closer to their customers.
When you know your customers, you can serve them efficiently.
That increases revenue and controls costs.
So we do think we're special. Even if our objectives are common, Hampstead's methods, our expertise, our commitment is unique.
Talk to us. We'd like to hear about your business and how we might contribute to its growth.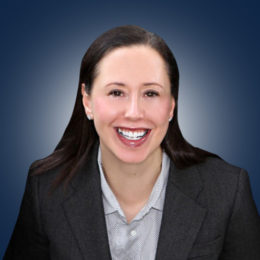 Marina Erulkar founded Hampstead Solutions with the proprietary methodology she developed over years of consulting.
Her customer focus was forged memorably in graduate school. A professor failed every midterm paper because, "none of you considered the customer".
That epiphany—to set the customer at the center of every business decision—drove Marina to develop expertise that intersects big data analytics, technology, communications, and process alignment.
Marina consistently creates quantifiable returns for her C-suite clients by acquiring new customers, growing spend and market share, increasing revenue, and fattening margins.
Marina accomplished in three months what a team from [a Big Six firm] couldn't complete in three years."

—Fortune 500 client
Marina earned a Master of Science in Management from the MIT Sloan School of Management with concentrations in marketing and corporate strategy.
Onward.
While we are proud of the value delivered to our clients over the last years, we are always poised to charge the next hill, to meet the next need, and deliver results that benefit our clients.
​That is the only fruitful path forward.